On April 5th, the Jumpstart Our Business Act (H.R. 3606), or the JOBS Act, was signed. Provisions of this act allow new crowdfunding to be exempt from registering under the Securities Act if conditions, such as the transactions are conducted through a broker, or a funding portal, are met. Since the bill has passed there have been many successes and concerns expressed.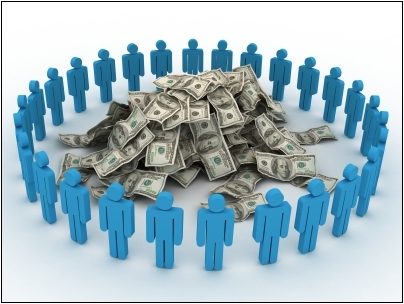 Crowdfunding gives small businesses and entrepreneurs an opportunity to flourish. Websites like Kickstarter and IndieGoGo give entrepreneurs a chance to gain a funding platform for projects. Members of crowdfunding websites set a target fund and solicit pledges. Projects that achieve their goal typically reward donors with anything from thank-you notes to products to special services. Project creators that are initially supported by donors have an opportunity that other entrepreneurs may not, the ability to grow and expand at a quicker rate. Subsequently, successful crowdfunding could lead to increase job availability.
However, the JOBS Act establishes major limitations on the allowances. The cap on all total investments for an issuer is $1 million dollars. This restraint tells potential project managers that they are only allowed flourish so much. Also, the act outlaws any general solicitation about investment opportunities. For instance, if you launched an idea for a project on let's say Kickstart and you need investors, you could not post on Facebook, or tweet on Twitter about the opportunity. This is definitely a downfall for issuers, especially since the use of social media to advertise continues to skyrocket. Many marketers know that social technologies are an incredible tool for product promotion and networking. Another worry is the lack of knowledge regarding investing. The lack of knowledge could lead to fraud issues. A widespread fear has been expressed that scams have been created in order to rip off investors.
What do the repercussions of this act mean for established venture capitalist and large business owners? Perhaps it means heightened competition or perhaps it means a disoriented business world. Overall, your approach to crowdfunding depends on your perspective. Are you a venture capitalist with vast business experience, or are you an entrepreneur with unyielding potential, or are you a possible investor?
Image acquired from http://smallbiztrends.com/2011/01/is-crowdfunding-next-big-financing-thing.html