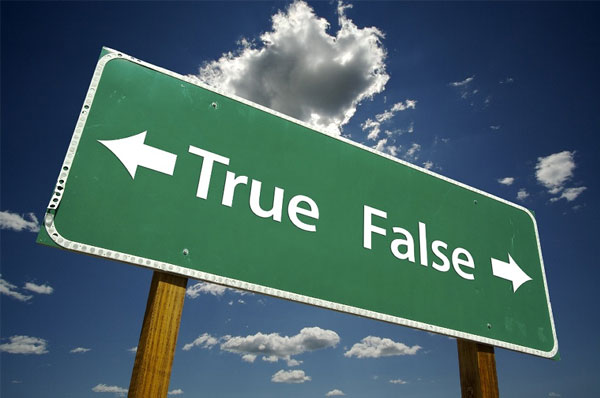 There's a lot of talk going around on whether or not CRMs really work for businesses and how to get the kind of results the "experts" say are possible.1 If you ask me, it's really about how you look at CRMs: if you take the backseat approach and give in to all the hearsay about why CRMs don't work, you might be doomed to fail; but if you're willing to put a little work in and debunk these myths, you're on your way to having a successful CRM strategy in place.
MYTH: CRMs are only for salespeople
If you think CRMs are only useful if you're a salesperson, you probably think the only thing the software is used for is to manage customers, but this just isn't true! Even though it's called Customer Relationship Management, it is not necessarily about managing customers. CRMs can be a great tool for a salesperson to use, but it's really all about managing relationships – which anyone from any profession can and will have with external parties. EquityTouch, a CRM designed by Touch Ahead Software, is all about managing interactions, specifically for the private asset community (i.e. managing interactions which will help improve deal sourcing ability and more).
Further, if you're not using CRM software to manage personal, detailed interactions with clients or customers, you're not using it to it's full potential. Recording every time you called someone and left a message or sent an email isn't enough. Getting on a more personal level with a business contact and managing that relationship leads to better business. CRM makes this possible.
MYTH: Technology breeds/builds relationships1
Technology doesn't breed OR build relationships – YOU do! Implementing a CRM strategy is only the first step in the right direction. It's like social media – just because you have a Facebook page and a Twitter handle doesn't mean that people are going to Like, Follow and engage in a conversation with you. When it comes to CRM, since you are using it to monitor the interactions that occur between you and another party, you must be having those interactions. The technology you use will help foster that relationship, in that it assists you in further transactions – but it won't magically make deals happen.
Look at it this way: Say you have one really great meeting with an entrepreneur and you're thinking about investing in his venture. You record a few notes about that meeting in EquityTouch, as what we refer to as a Touch. Then, when you email that entrepreneur a week or so later, you refer to that Touch and use the information recorded to generate a detailed follow-up email. All of the resulting transactions between you and this entrepreneur proceed in this fashion, and the relationship grows exponentially because of your effective use of a CRM. Amazing, isn't it?
MYTH: People (employees) will always adapt to and adopt the new technology1
People, in my experience, are not always thrilled to adapt to a new bit of technology – especially since there's always something new to learn. Though many people these days tout their ability to adapt to any new site, service or software with the click of a mouse, my guess is that there is still a large majority of people who are not as willing to adapt.
I know this sounds discouraging, but fear not! With CRM software like EquityTouch, we make it super easy for you and all of your employees to adapt to the program. Because EquityTouch is run completely off the cloud, you don't have to do any downloading; just open up your web browser and go. Our software allows users to customize any and all of the data entry fields, which allows different people to see what they want when they want to see it. One size never fits all – we get that. Need information pronto? Type Ahead Search generates a list of data when you type in the first three characters of your inquiry, which makes finding things easy as 1-2-3 when you can only remember a small piece of what you're looking for. When it comes to convincing people to use a new piece of software, it's crucial to show them how easy and manageable that software is – and EquityTouch is most definitely that.
MYTH: CRM Databases do not need to be monitored; they are just a means of storing contact information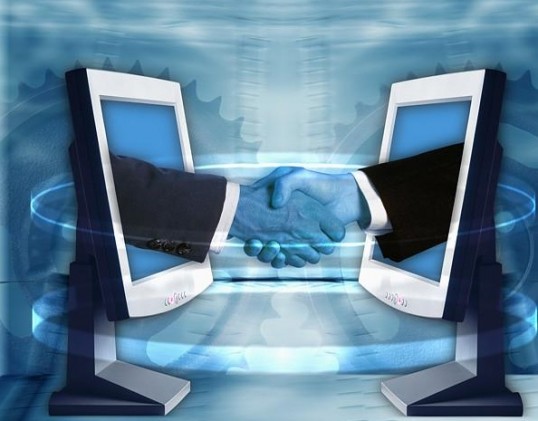 This position is totally opposite of what a CRM can potentially do for your business! Yes, CRMs are a great way of keeping track of the people you do business with, but like I said before, it's not about recording when you called them, what was said, etc. In addition to serving as a way of developing deeper relationships and engaging with your clients, customers, whoever, CRM also serves as a wonderful way to reflect on the past and forecast future trends in your business. Further, it can be used to track potential deals in the pipeline, helping people like venture capitalists and PEs better deal source.
MYTH: CRM is just another separate tool to add to the programs you're already using
WRONG! CRM not only works with all of the programs you already use, but it's also an opportunity to get rid of some of the outdated ones. Still using Excel spreadsheets to document your interactions with clients? Right click, "Move to Trash." These are totally unnecessary, and messy at best. There are too many things to keep track of when you're monitoring your business relationships, and columns and rows just won't cut it. It's so easy to integrate your CRM with the programs you currently use. EquityTouch is designed to interoperate with programs like Outlook and social media and has a flexible API (Application Programming Interface), which means whatever program you're using can be easily integrated into the EquityTouch program. It's all about optimizing these programs in order to improve your business relationships.
In the end, whether your CRM implementation will be a success or not depends on how you view these myths. If you choose to believe in the myths of CRM, sadly, there's no way it will work to it's fullest potential and deliver you the highest ROI. On the other hand, when you work with your CRM and disregard these falsehoods, your relationships with all of your business contacts should improve exponentially.
For more CRM myths debunked, check out these articles: