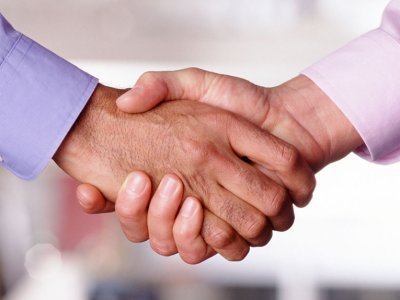 There is no doubt that the private equity and venture capital industry has carved out a leading role at the heart of fostering economic development, job growth, and innovation.  Both private equity and venture capital are the lubricant of business formation and absolutely essential to any capitalist economic system. The common goal of private equity investors and venture capitalists is to help budding entrepreneurs achieve their ambitions for growth by providing them with equity funding, strategic advice and information at a critical stage of their development process.
Although, the overall awareness of private equity and venture capital has improved in recent years, a clear understanding of their mechanics is still required among entrepreneurial communities.  The main perceived barrier that has emerged for entrepreneurs is the risk of losing all control when raising startup capital from investors or capitalists at an early stage. The misconception for entrepreneurs that in order to feed the necessary growth expenses the shift of power is inherent, which is followed by the lack of disclosure and transparency about the inner workings of this industry and how it operates. According to Scott McRill, CPA, director in transaction advisory services at SS&G, "there are many misperceptions attached with venture capital and private equity-backed businesses as for many very entrepreneurial and talented business owners the private equity and venture capital world is foreign to them; it's not something that they've ever really needed to tap into, so all they've heard is negative sound bites".  This information gap needs to be filled along with creating a new mindset among the faction of entrepreneurs about the good things the private equity industry does to bolster entrepreneurial development.
To start with, both private equity and venture capital firms would be nowhere, without the vision and expertise of the entrepreneurs. Hence the reason why nobody gives credit to Peter Theil and Mark Markulla, who provided the venture capital investment enabling Facebook and Apple respectively to grow into multinational corporations worth more than $100 billion today. This implies that raising capital through investors is not a win-lose game where investors win and entrepreneurs lose. The most important fact to remember is that when investors win… entrepreneurs wins also.   After all, it is in the investor's best interest to help grow a business and increase its value.
Another popular belief among the entrepreneurial community is that investors are out there to micromanage the portfolio companies in which they invest. For example when a venture capitalist tries to micromanage every decision the entrepreneur makes, or when a CEO quits amid pressure by a group of investors. This may be an exaggerated description of a relationship between entrepreneurs and their investors which may interfere significantly with the otherwise positive relationship shared between the parties involved, united by the process of value creation.  The dynamics of all relationships involves the issue of power and control, this dynamic requires equal balance from both parties.  Keeping this in mind, it is important from the entrepreneur's point to view the role of an investor as that of a 'devil's advocate'; they have the ability to look at the operation from an objective perspective and add value by challenging the management to think 'outside the box'.
In an utopian deal, both entrepreneurs and investors would outline proper expectations and reach an agreement before proceeding towards growing the venture further.  According to the book published by Ziad K. Abdelnour, "Economic Warfare: Secrets of Wealth Creation in the Age of Welfare Politics", in reality the investors do not want to hold the reins of the day-to-day functioning of a company as they are already running their own. Based on this it's not far-fetched to say that entrepreneurs can continue to do the heavy-lifting while the investors focus on the larger strategic picture.
According to National Venture Capital Association, the ability of private equity and venture capital-backed companies to outperform their non-venture counterparts – during good times and bad, flows from the industry's focus  on funding the most innovative and revolutionary ideas. So it's time for entrepreneurs to put all the popular misconceptions related to this industry to rest.