We are all familiar with the Dodd-Frank Act, but regardless of our opinions on it one thing is clear: it's going to happen. It represents the most comprehensive financial reform measures taken since the Great Depression, and with such a massive reform comes massive changes. Specifically, in the way your business has to monitor itself.
Without legal jargon, here is a list of what the Act's inevitable passing means:
Stricter oversight and supervision for financial institutions
A new resolution procedure for large financial companies
A new agency responsible for implementing and enforcing compliance with consumer financial laws (though "enforce" is indeed part of the document, supporters of the Act insist this measure isn't taken out of suspicion, but rather aid)
More stringent regulatory capital requirements
Significant changes in the regulation of over the counter derivatives
A reformed regulation of credit rating agencies
Changes to corporate governance and executive compensation practices
Incorporation of the Volcker Rule
Required registration of advisers to certain private funds
Significant changes in the securitization market
It's a lot to take in, especially while running a company that has worked with freer laws for the entirety of its existence. Luckily we have lawyers to guide our actions in the right direction, and I really think they'd advise using EquityTouch as this act comes into effect.
With advising councils looking into every action your business takes, it is extremely beneficial to have all of those actions in one place. This makes it easier for you and your employees to keep track of them so that they don't oppose the future 398 rule makings that will occur once Dodd Frank is finalized.
Beyond that, you'll likely be required to make every company interaction on the books. Luckily for you, Touch Ahead Software is specifically designed to record and organize who you talk, how you talk to them, and when the interaction takes place. We promise that we didn't orchestrate the Act, but it would seem that our software was built for it.
There are people who say that the act won't pass, most pointing to corporations with the power to keep it from going through. There's always a chance that they're right, but likelihood points to its passing. Unless our government turns to the beliefs of Ron Swanson…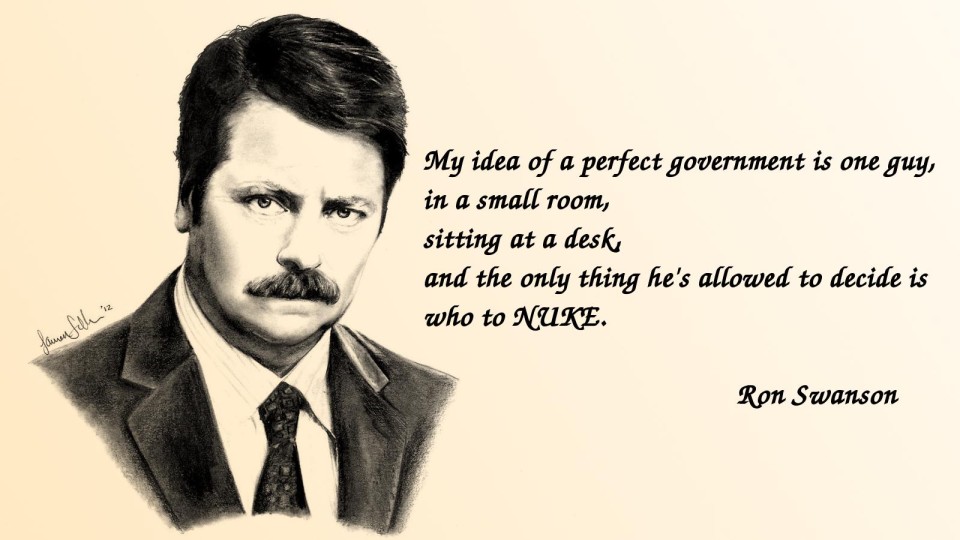 … it seems that there will be a greater monitoring of companies' actions and transactions. And for assistance with that, you can always count on Touch Ahead.