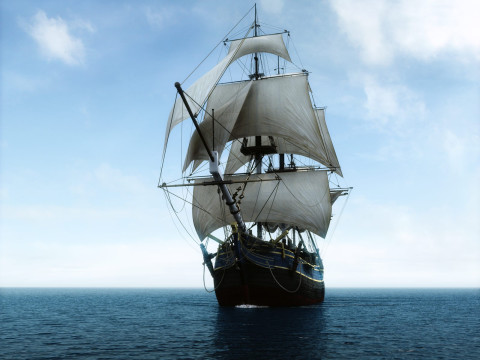 For centuries we've asked the question, "quantity or quality" but in the world of entrepreneurship there hasn't been a definite answer. Do you want to start a huge company or a controlled local one? Put out the most product at the lowest price or the expensive yet customizable, organically grown creations? And when it comes to investments, are you looking for money or personal guidance?
However entrepreneurs choose to answer this question, it's a good time for them. Due to a variety of innovation trends, being a self-starter is easier than ever. And whether you're directly involved with this world or just a consumer, you've likely seen these trends in everyday life:
Crowdsourcing and collaborative consumption: Recently, we wrote a blog post on collaborative consumption as an opportunity for the everyday civilian to become an entrepreneur. Well, crowdsourcing lets the average consumer become an angel investor or a VC—but instead of a payout or company shares they get early access to the product itself. A win-win for lower-scale startups, as they can get all the funding they need without as much pressure pressure in the long run.
Mobile-social marketplaces: In regards to the percentage of the population that owns a smartphone, entrepreneurs can have 24-hour access to a consumer base. Better yet (if you're not the one buying), users of online marketplaces spend more money online, in part because of the ease of buying on the go.
Entertainment: Online YouTube channels can actually support a livelihood for aspiring artists, and with the prevalence of online publishing anyone can get their work out there. On the business side of the equation are sites that let people do just that. New outlets are popping up every day from tech-based entrepreneurs.
Maker movement: Though software and digital marketplaces are on the rise, you just have to take a peek at top-funded Kickstarter products to know that people want physical things too. Handcrafts have become increasingly popular (the quality over quantity answer), and 3-D printing has taken a rise. Those two hot trends are relatively easy for an entrepreneur to get ahead in, with just a small amount of starter cash.
Consumerization of health: Everyone wants to be healthy—this is one of the huge catalysts into the world of wearable technology. Beyond that, with the addition of Obamacare (however controversial), our healthcare system is flooded with hundreds of new users. It's a perfect opportunity for new appointment platforms and price services to rise to the competition.
Edtech: With programs like Coursera and online learning platforms like the Khan Academy, digital learning has gained some serious credibility. At a low cost entrepreneurs can make a name for themselves while educating the public—and what could be better than that?
Fintech: Making credit/debit card transactions available to mobile and tablet devices is of course a great venture for any entrepreneur interested. But I've noticed payment systems like Square helping out small-range entrepreneurs like street vendors too. It's technology for entrepreneurs, by entrepreneurs.
With all of this it's clear that the entrepreneur world shows no signs of growing weak. However, few can say the same for the world of venture capital. Though some companies (about 100 out of the existing 522) have managed to thrive, the average funding over the past thirteen years has decreased. In 2012, the VC industry raised $20 billion, in contrast to the $100 billion raised in 2000. The overall deal pace has gone down to just over 750 investments per quarter. And although some momentum companies are being bid up, valuations are trending lower overall according to Dow Jones Venture Source data.
I have no doubt that the lack of VC funding has spawned such great circumstances for entrepreneurs—after all, adaptability is in their job description. What every good venture capitalist knows, however, is that an intense connection to prospective investment opportunities is vital for a fund to thrive. If the entrepreneurial world has started seeking investment opportunities outside of venture capital, take note. It could mean what some say—that the time of venture capitalism is coming to a close. It could be that fewer entrepreneurs are seeking the next great empire and instead choose to control every aspect of their business. And yes, it could mean that we'll see a rise in late-stage venture investments after the company has found its footing.
What's definite is the gap between companies that do seek venture funding and those who choose to pursue their dreams in other ways. Venture capitalists have chosen to side with the former, of course, but many VCs have the spirit that it takes to start their own company. Perhaps as these trends continue we'll see a rise in companies started by former venture capitalists who chose to ride the wave. No matter what happens, I predict that the next thirteen years of VC will be revolutionary.