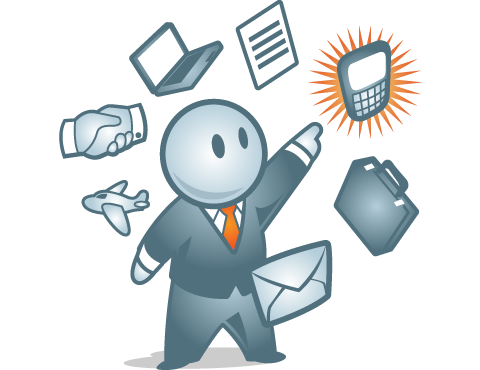 At Touch Ahead, we are committed to consistently developing and designing new features to enhance EquityTouch users' experience.  This year we are raising the bar again and setting a new standard in Mobile CRM.  We are launching the new and improved EquityTouch Mobile. The unveiling of EquityTouch Mobile at a time when Mobile CRM is no longer an option but a new mobile imperative for both small to mid-size and large businesses. EquityTouch Mobile is a ready-to-run mobile web application that provides secure, reliable, up-to-date information directly in the palm of your workforce.
EquityTouch Mobile is optimized for the following devices -
Apple iPhones and iPads,
Android phones and tablets,
Blackberry phones and tablets,
Windows phones and tablets.
With the new EquityTouch Mobile capabilities, we are empowering on-the-go clients the ability to access, update and synchronize data anywhere, anytime with the click of a "Touch".  EquityTouch Mobile integrates seamlessly with the existing EquityTouch data to give end-users the fastest and easiest way to manage work away from the office.
EquityTouch Mobile Features
EquityTouch Mobile can be accessed from ANY mobile device. EquityTouch Mobile functionality allows users to engage in various activities that translate into increasing productivity and performance in the workplace.
Better Contact Management and Interactions
EquityTouch Mobile provides powerful integration with the EquityTouch application, enabling the users to stay on top of the latest business developments, collaborate with other team members and make better informed business decisions, while on the go.
Push and pull critical, real-time company and person information securely from existing EquityTouch application via smartphones and tablets.
Send an email and calendar invitation to a company or a person from within EquityTouch Mobile interface.
Auto creates a Touch for the email instantly when using the mobile to send an email.
Make a call to a company or a person instantly.
Auto creates a Touch instantly when using the EquityTouch Mobile interface after dialing a call from your mobile device.
Create, view, and update existing data from hand-held devices.
Add activity notes and messages to a company or a person by including everyone involved in one Touch.
Robust Mobile User Experience
EquityTouch Mobile offers a clean, uncluttered interface that is easy and simple to understand and navigate through.
Access to all saved searches, groups and tags.
Add a Touch directly from a search result list view.
Access custom fields when viewing company and person details.
Retrieve recent search results (last 20 searches).
Ability to go back to last search results from a detail view.
Additional information in search results (Company – location, last and next Touch/Person – Company, last and next Touch), eliminating the need to drill into details and scroll.
Ability to stay logged in to EquityTouch Mobile even if the page is closed.
EquityTouch Mobile is Completely Secure
Security is one of our biggest priorities at TouchAhead.  EquityTouch Mobile is designed in accordance with industry best practices, by providing solid end-to-end security and privacy components. To ensure an appropriate secure application environment, EquityTouch Mobile provides two layers of protection for data that is exchanged with a mobile device.
The first layer is that EquityTouch Mobile supports SSL (Secure Socket Layer). Installing a trusted security certificate on the mobile server ensures that any communication between the mobile device and mobile server database is encrypted. This ensures the optimal security for data transmissions regardless of which type of mobile device and operating system is used to access it.
The second layer of protection occurs with the way our clients data is kept in a separate, segregated database which is tied completely to their – and only their – deployment of EquityTouch Mobile. This prevents data on the device from being accessed or viewed by unauthorized persons or applications.
Stay a Touch Ahead with EquityTouch Mobile
EquityTouch Mobile provides a best in class mobility solution by delivering mobile experiences that support mobile workforce performance, maximize adoption-rate, enable better connectivity and improve follow-up accuracy.