Most Chinese companies have reported profit declines. China Rongsheng Heave Industries, China Cosco, China Rare Earth, and Air China are just a few companies that have experienced extreme loss. Patrick Chocanec of of Tsingua University Beijing boldly noted that there "isn't a single one [company] that is looking at an increase in revenues or an increase in profits this year." Additional stimulus will be required in order for China to boost economic and trade data. The only problem is that China is that running out of money to stimulate the economy.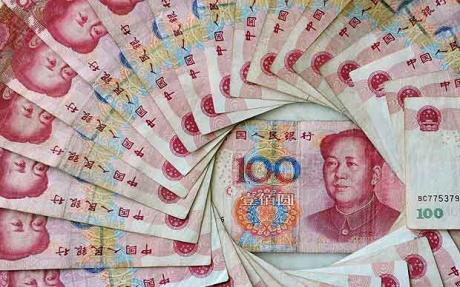 Even though China appears to be financially stable because of ample foreign currency, it is an illusion; the crisis revolves around local currency issues. Wall Street Journal reported, "New loans by China's banks fell to 540.1 billion yuan ($85.1 billion) in July, down from 919.8 billion yuan in June, and the lowest level since September 2011." Gordon G. Change, Forbes contributor, is certain that if the central bank uses any of these reserves they will drive themselves further and further into bankruptcy.
So what should China do? Injecting foreign currency into the economy is out of the question because the value of renminbi, the currency of the People's Republic of China, is decreasing. The central bank could use a limited amount of reserves. In 2008, this action was able to create growth because it elicited an unbelievable lending spree. Unfortunately, the lending spree has ended and many loans since this time are still unable to be paid. As of now, Beijing state banks cannot afford to fund start-up projects. Many start-up projects have been delayed due to the lack of funds. So there really is not even a conceivable amount of reserves to use.
Despite the exports being up by 1% from a year ago, China's situation is getting worse and worse. Economist Ma Jun stated, "It is very uncertain when the [China's] economy will recover." The general conclusion is that the regrowth of China's economy will be a long and painful process.