Want to save time during the work day? Who doesn't?  Do you find yourself wasting time copying and pasting, or typing in people's information to create contacts? Thanks to the LinkedIn grab tool, those days of manually typing in information are over. It instantly creates new Outlook contacts without copying, pasting, or typing. What you may have spent a couple minutes of your day doing, now only takes seconds.
What it allows you to do:
Create Outlook contacts from email footers or signatures!
SAVE TIME!!! No more copying and pasting!
How it works:
If you receive an e-mail with a footer, or an established signature, such as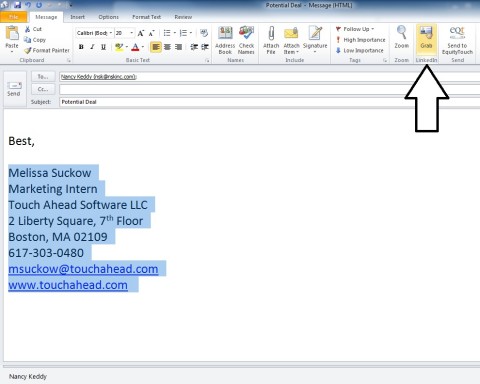 Highlight the footer/signature of the email and click the LinkedIn Grab button. All the information highlighted will be copied into the correct Outlook contact fields. The grab tool will automatically create a new contact (or even update a previous contact) in your Outlook address book.
Best Part?
For EquityTouch users, all you have to do is click the "Send to EquityTouch" button from the Outlook contact (that was created by the LinkedIn Grab tool) and when you save the contact it will automatically create the company and person in EquityTouch too! All without typing, copying, or pasting!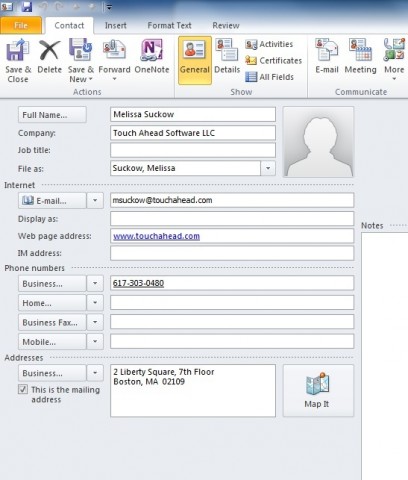 This grab tool is perfect for people who are frequent LinkedIn and Outlook users. It is a GREAT tool for staying organized and saving time. The free software is available for any LinkedIn and Outlook user. You can download the application from CNET.