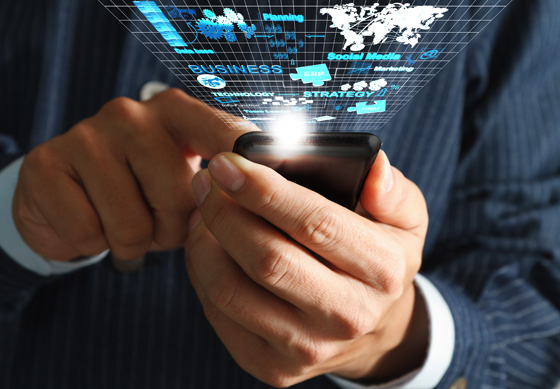 We live in a fast-paced business world, where many of us are constantly on the go and want to stay connected at all times. Fortunately, recent technologies have opened the door to new CRM practices that leverage mobile platforms and greatly improve productivity while on the go for any customer-facing representative, because it provides access to reports, contact information, pricing data and events calendars among many other components contained in CRM integration programs. As mentioned by CRM expert, Christopher Bucholtz, "Mobile CRM is an evolutionary step that takes what we've been doing in CRM and moves it out of the office and into the field without changing the nature of CRM or the tasks associated with it".  In fact, with the integration of social media with CRM being the norm, many companies have moved beyond merely focusing on managing touch points and transactions to establishing ongoing interactions with customers and prospects – and because mobile is everywhere, it is an integral element of this evolution.
By extending the use of CRM applications on devices such as Blackberries, Smartphones, PDA's and tablet PCs, it empowers the representatives to access and update important information anytime, anywhere and synchronize data by logging into the database to keep current. With mobile CRM capabilities, capturing, tracking and delivering the intelligent data and then converting it into well-qualified opportunities, turns the front-line team into a conduit for greater customer intimacy, market insight, long-term customer loyalty and considerably boost competitive advantage. According to Business-Software.com, the top three perceived benefits of implementing mobile CRM solutions for enterprises are customer satisfaction, employee productivity and operational excellence. Here are a few examples among many on the importance of integrating mobile component into your CRM strategy.
Creates an agile response system – Adding mobile to traditional CRM initiatives allows the front-line representatives to have a more complete picture of each customer. It would only help them in their ongoing quest for knowledge regarding customer behavior, habits and preferences. This creates an agile environment for the front-line team to gather relevant and timely information in the heart of the action and gives them the opportunity to do something about it before the competition does. Thus, shorten reaction time and increases productivity.
Improves organizational communication – Mobile CRM makes this possible, by allowing employees to instantly document the key information about a customer during their interaction with them for future reference, and in order to provide the customer with the best service possible, this new knowledge could be stored and disseminated throughout the organization using the same CRM database.  As a result, it would help them not only to organize important information in one convenient location but by relaying timely customer information both within and across the team can facilitate efficient collaboration and informed decision-making. This is a powerful motivator for many companies to invest in mobile CRM.
Leads to higher usage and adoption of CRM – According to Forrester Consulting, April 2009 study on the best practices of Mobile CRM, among 1,005 companies across Europe reveals that an easy-to-use and valuable mobile CRM application drives the use of CRM overall. The use of mobile devices such as smartphones and tablets is growing rapidly, both for personal and professional use, making mobile devices multi-purpose. By empowering the workforce with a mobile CRM, increases the possibility that they will use the CRM system more, as it enables them to be mobile, connected and always on, moreover, it gives them better access to real-time customer interaction data or other information on the right moment.
The multi-dimensional opportunities of mobile: combining social, location and CRM – The multi-dimensional attributes of mobile leverage interactive communication technologies such as social media, location-based application and CRM, all these features integrated into one platform, enables the mobile workforce to extract more information about the customer than what the CRM application offers.  Mobile CRM holds the key to capturing the voice of the customer that could be through a tweet, Foursquare Check-in or a conversation they had previously with other employees of the company, and brings all these elements together in one place. It provides the workforce with new insights into the profile of customers and prospects on the spot.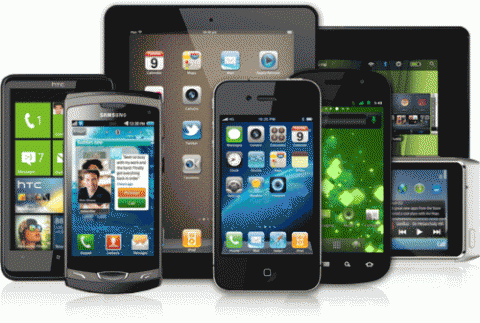 Moving forward, Mobile CRM applications will likely be the dominant strategy for companies worldwide. Mobile CRM at this point, this far into the mobile revolution, is not an option, but a necessity for enterprises both small and medium-sized to large. Touch Ahead is proud to announce that by the end of this year it will be launching the mobile version of EquityTouch® CRM software. Watch this space!