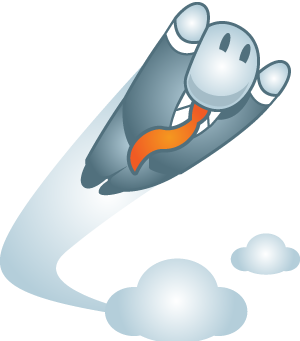 by:  Megan Linebarger
In our mission to create the most intuitive and manageable CRM software for the alternative asset community, we at Touch Ahead pride ourselves on knowing how these businesses operate in order to design a CRM solution – EquityTouch –  that addresses all of their needs.  And they operate fast.  In a rapidly changing, fast-paced industry – and world – businesses need software and tools that move at their speed, so we created our CRM with Superior Fast Searching.
Our Superior Fast Searching feature not only gives you immediate and easy access to your information, but also provides robust data searches, with customizable fields, saved searches, "Distance-From" searching and "Look Ahead" searching.
At Touch Ahead, our philosophy is all about understanding you and your business, which is why we created Simple Customization – to cater to your business's specific needs. However, this feature would be nothing without the EquityTouch search component. Our superior searching allows you to create the fields you need – and get rid of the ones you don't – making whatever data you import into custom fields immediately searchable. No expensive custom filters necessary.
Taking a cue from the biggest search engine in the world, EquityTouch features "Look Ahead" searching. Like Google, it generates a list of associated items based on the first few characters of your search, creating less work for you and saving time. Plus, we know the importance of incorporating tools you already use every day – making our CRM familiar to you before you've even used it.
In many businesses, especially in the alternative asset industry, traveling is part of the job; so if you're going on a business trip, take advantage! Network with business contacts in the area you're traveling to. The best way to get started… "Distance From" searching. This EquityTouch search feature allows users to conduct a search on all of their contacts within a certain radius of your destination, apply any other criteria, and export the results – so you have a targeted list of who to contact in the area. Having instant access to this list – without having to scrub your memory for which of your contacts works where – allows you to develop deeper, more personal relationships with all of the people you do business with.
Communication within any organization is vital to its survival – so we made our searches savable and sharable.  If you conduct a search with any given amount of criteria, you are able to save the results as a group (for example, "Key People" or "Hot Prospects"), and then share that group with your coworkers, keeping all employees up to date and in the know. In addition, saving your search makes it easy for you to pick up right where you left off, without losing information or needing to start your search all over again.
Having a robust search engine with multiple elements within our CRM makes it easy for EquityTouch users to achieve the business results they're looking for, and puts our CRM one Touch Ahead of the rest.
To schedule an extensive tour through EquityTouch and an eventual trial of our product, please fill out this form and we'll get back to you as soon as possible!