Remember the days when clouds were those puffy white things in the sky? Not anymore. In the 21st century, many see cloud as one huge monolithic wave sweeping through the IT world which businesses are going to need to understand. There are three distinct elements of cloud computing, IaaS, PaaS and SaaS – infrastructure, platform, and software as a service, respectively. Amid all the hype surrounding the three cloud computing models, one can easily get confused with its inherent association. The truth is, we all are already using the cloud, although some of us may not realize it. Every time we log into Hotmail or Google's Gmail account, we're using SaaS. Photo – sharing websites like Flickr, Instagram or Pinterest, also come under the IaaS cloud banner. PaaS however, is perhaps the most important but least understood piece of cloud. But looking at the future, PaaS is increasingly becoming pre-eminent for both ends of the cloud spectrum – from developers and Independent Software Vendors (ISVs) to business professionals.
The findings of the 2012 second annual future of cloud computing survey, capturing the current industry perceptions, sentiments and emerging trends in cloud computing included that Platform as a service (PaaS) will see significant growth in the next five years with PaaS growing from 40 percent to 72 percent. Furthermore, many major market research firms are predicting consolidation and increased investment in PaaS. For example, Gartner has reported that by 2015, comprehensive single-source PaaS software suites will emerge from the leading providers and their partner ecosystems. If this assertion is correct then it's safe to say that PaaS is touted to be the future of cloud services.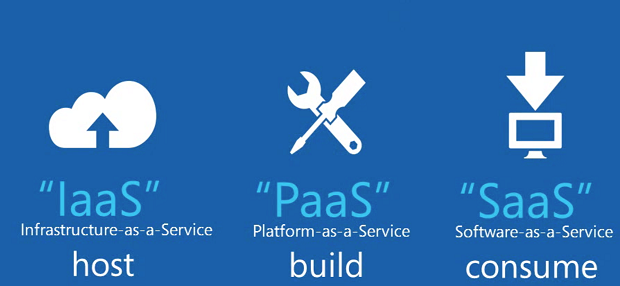 So the question remains, what is it about the PaaS model that stands to change the way software is developed, distributed and consumed?
Cary Landis, CEO of Virtual Global, worked with National Institute of Standards and Technology (NIST) to clarify just what PaaS really is. In simpler terms, Landis sees PaaS as a type of operating system for the web applications just as desktop operating systems are for desktop applications. According to a new white paper by NJVC and Virtual Global, NIST describes PaaS as, "The capability provided to the consumer to deploy onto the cloud infrastructure consumer-created or acquired applications created using programming languages and tools supported by the provider".
It is the heart of the cloud, as it is one layer above IaaS on the cloud computing "stack" and abstracts away everything up to operating system, middleware, languages, frameworks, infrastructure and other software that allows applications to run on the cloud with much of the management, security, scaling and other system administration details dealt automatically by PaaS. This offers an integrated set of environments for developers to tap into, in order to build and deliver applications. PaaS let's this happen by empowering developers to focus on what they care about most – developing, testing and deploying applications in one comprehensive environment. This implies that a single platform environment frees the developer from the additional work of tailoring their applications to work on various operating systems and hardware. Moreover, with PaaS platform, there is no need to develop, maintain and support custom integration code. Thus, having applications that are run using PaaS framework makes the customization of applications across most of the computer systems and telecommunication devices such as smart phones, quick, simple and cost-effective. By eliminating the need to buy the underlying layers of hardware and software, it obviously lowers operational costs and enhances Return on Investment (ROI) for developers and ISVs. Krishnan Subramanian an analyst at Rishidot Research asserts that, "PaaS is quickly becoming the only way to build cloud applications".
Finally, for end-user organizations, Gartner sees PaaS emerging as the next generation integration platform that puts specific cloud integration solutions in the hands of end-users. PaaS offerings are web-accessible as  they allows instant access to important applications and content from remote locations. Furthermore, business end users can also reap the benefits of PaaS's diverse capabilities of supporting third-party applications such as e-mail, social media, language translation or whatever other type of more complex functionality their business operations require. At the same time, PaaS is highly scalable and users do not have to worry about platform upgrades or having their  applications go down during maintenance.This facilitates high productivity environments that can help businesses focus their attention on where it should be and no longer worry about all the cloud plumbing details. And because the PaaS model standardizes contrasting applications that run on a single platform, also providing better security with less effort.
With such broad appeal on all levels, building applications on PaaS will no longer be a trend but rather a norm. As companies race to innovate more with increasingly tight deadlines and budgets, PaaS will be the way to go as it makes more business sense.