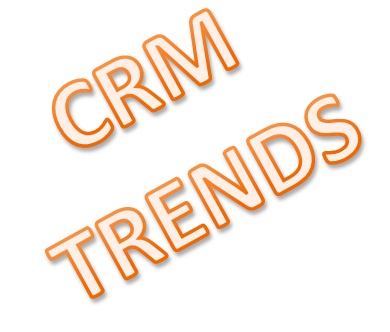 Some of the major business world booms involve the cloud, social media, and on-the-go technologies. It is no surprise that the following trends are shaping the future of CRMs.
Cloud: The origin of customer information that is the most important most likely exists outside company in conversation on social media websites and other sources. Therefore, cloud applications are ideal for taking this information and turning it into something you can use. Companies CRM cloud computing makes it possible to maintain and organize ever evolving social media, which leads us to our next trend.
Social: With the explosion of social media, the integration of social media with Customer Relationship Management seems to be a necessary transition. In general social networks are becoming more and more influential for customers. Personally, before I make any big purchase I will analyze the online reviews and cross reference different companies via social media websites and other internet sources before I make my final decision. Social Media Marketers would tell you thank "Liking" something on Facebook is not enough anymore, and that it is all about generating conversation and building a community. Social CRM implementations will allow for a faster and more efficient use of Twitter, Facebook, LinkedIn, etc.
Mobile: On-the-go technologies and apps are transforming the way we go about our everyday lives. Data needs to be available in both traditional and mobile platforms. The ability to instantly manage customer relationships virtually anywhere has the potential to be very powerful. Imagine you are on your way to meet with a customer, and you have the ability to check your IPad, or smartphone for any outstanding issues regarding that customer. Talk about extreme efficiency.
The bottom line is that CRMs are ultimately going to go in the direction that your customers are going. With mobility and social media becoming the norm, it is necessary to adapt to your CRM to your customers.