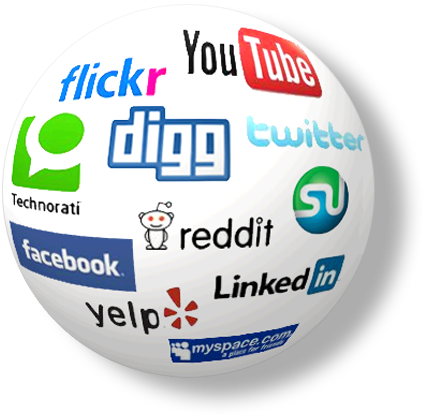 By now you are aware of the social media boom that has been spreading like wildfire across
the globe. Social media is making it easier and faster to communicate to people all over the globe.
David Teten, a Partner with ff Venture Capital and Founder and Chairman of Harvard Business School Alumni Angels of Greater New York, posted a Social media article discussing social media as not just something used  by teenagers but also maybe for Private Equity Funding. In his latest article "Social Media: How Private Equity Funds are, Should Be Using it", he explains how institutional investors are moving towards social media in an aggressive marketing strategy. "Historically, investors kept their investing strategies very discreet, but today some investors are aggressively employing social media tools to discuss their strategies, deals in the pipeline, and even their political views and sporting accomplishments" says Teten.
David Teten talks early on in the article about how some companies are standing out from the rest for their recent efforts to push for more social media. 2x Partners, Healthpoint Capital, and MCM Capital Partners are the most notable Teten says. These companies have gone with the social media times and started to take advantage of social media trends by utilizing key strategies to help them compete in the market.
Many know that Private Equity is a relationship business. But David Teten stresses that this social media trend is a cost effective method to strengthen a firm's corporate relationship. Robert Burner, Dean of the Darden School of Business, says that social media is an important aspect because of the "weak ties" in identifying investment opportunities,  with these new connections through social media these Venture Capitalists are going to make bonds with these companies a lot stronger and feel more linked through these channels.
In Teten's first ever study of best practices in deal origination he found that the best performers were the ones who were discussing their ideas openly. He then goes on to discuss how using these in social media will help to  increase perceived expertise and trustworthiness. This is a key part of a relationship business, such as this, because trust is a huge part of it. It's all about building upon a bond. Most investors would be worried about giving competition the edge with their valuable information. But the research suggests that the trust and bond more than makes up for this from visibility of investors and potential portfolio companies.
Two notable companies that are recently tapping into this social media asset for corporate networks are First Round Capital and ff Venture Capital. These two companies have made their websites easily searchable for job-seekers because they need the best talent, hence using their corporate networks to seek out corporate talent.
Investors are becoming increasingly more savvy when it comes to using social media channels as a way to read " deal signals". These deal signals are leaked information that investors are using in order to  look deeper into a company or possibly find new places of investment. Teten uses the example of when there is an increase in internet traffic, it is usually a sign of customer traction. Another helpful insight was a family run operation that hires an outside CEO could be looking for an outside investor.  These deal signals are critical for finding information about another company. This gives investors that competitive edge to finding companies that are looking for outside investors. Tetan is also the chairmen of Navon Partners. A company specifically designed to find these signals and relay the valuable information to potential investors.
The coined phrase "Play your cards close to your vest or you will get burned"
represents the traditional thinking of many investment businesses. Why would these investors want to have their information available to everyone? Using social media is the new way of investors, doing just the opposite and putting themselves out there.
Tetan shows in his article examples of case studies on how the coined phrase is not the case anymore:
MCM Capital Partners- Private equity fund based out of Ohio with over $125 million under management. MCM implemeted Facebook, LinkedIn, Twitter, RSS feed, and a blog site. Since this implementation it has led to a referral traffic increased of 119% over the past months and overall traffic was up 13%
ff Venture Capital-a New-York based VC focused on investing in seed and series A-Level companies, implemented Facebook and Twitter to promote portfolio activity and post valuable content. Overall site traffic increased 6.5%. Also 11% of site referrals are now coming directly from Facebook and Twitter.
Based on these two case studies you can see how social media is making waves for private equity and venture capital firms. With site traffic and site referrals taking a jump in such high percentages with the use of social media, what would your next step be to implement this in your office?
For the full article by David Tetan: http://www.pehub.com/179810/how-private-equity-funds-areshould-be-using-social-media/