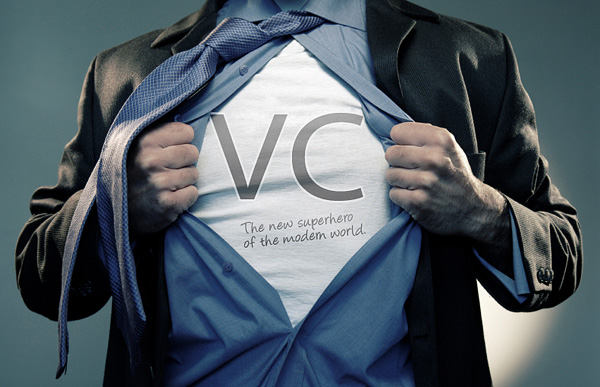 It is a difficult situation for entrepreneurs when approaching venture capitalists for funding. The ability to pitch a business idea to a venture capitalist can be daunting because the outcome generally can be determined by the validity of your business idea. At the 16th Annual Venture Capital Conference , discrepancies were found in the different approaches practiced by entrepreneurs when confronting venture capitalists. Female entrepreneurs tend to rely heavily on metrics when pitching business ideas where as men would tend to pitch a broad vision.
A difference in pitching styles among men and women was one topic of discussion at the Women in VC panel event at the venture capital conference. The panel touched on challenges and solutions in the women-led VC space and featured four local investors along with one from the Silicon Valley.
Megan Quinn, a partner at Menlo Park based VC firm Kliener Perkins Caufield & Byers  touched base on the discrepancy of the different approaches saying that women have a better grasp of their startup's financials, while men tend to pitch a vision for the future.
Women tend to be more risk-averse and cautious when pitching their ideas, said Jennifer Jordan, Vice President at Boston-based venture firm MassVentures, advises women entrepreneurs to "own the vision and details" when pitching an idea for a business.
The venture capitalists said encouraging more women to become entrepreneurs is crucial to increasing the number of women VCs. Maia Heymann, Senior Managing Director for Cambridge-based CommonAngels  advised female entrepreneurs to "seek out harsh criticism, find people whom you think will be honest and ask for feedback. That's tough to hear but that's going to make you step up your game."
Sheila Lirio Macelo, founder and CEO of Waltham based Care.com spoke about the challenges and opportunities facing women entrepreneurs. Marcelo said the environment for women entrepreneurs has improved since she founded Care.com in 2006. "It's always been touchy for women to raise money, especially through venture c
apital, and seven years ago, there weren't a lot of women-funded companies but I think that's rapidly changing."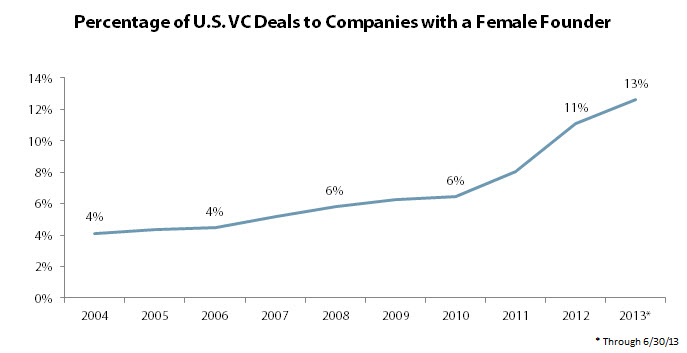 The fact is that women-founded companies represented just 4 percent of all U.S. venture deals in 2004; yet during the first half of 2013, women founded companies represented 13 percent of all VC deals according to information provided by PitchBook.  Through the first half of 2013, women-founded companies made up a record 40% of VC deals in the retail space and a record 33% in the consumer services space.
The increase for the female demographic is a step in the right direction leaving more and more models of success for other female entrepreneurs to aspire towards. Opportunities for female entrepreneurs are growing and there is still much to be done when dealing with the equality of perception for female entrepreneurs. The clear weakness for women entrepreneurs comes from one of the most important industries in venture — the software sector. Software companies founded by women made up only 10% of the deals in that sector so far in 2013.
Men continue to receive disproportionate attention from U.S. VC firms; it does appear that the direction of change in the allocation of VC money is slowly trending upward to women, who own 28.2% of all businesses in the United States according to The Center for Women's Business Research. Women-founded VC backed companies should also act as a reference or a point of contact for other women-founded companies to eventually bring a balance to the allocation of VC dollars.
Picture from:  http://women2.com/2012/05/31/womens-place-in-venture-capital-firms/