Touch Ahead understands the alternative asset environment.
Most CRM users are unhappy with their current solution. We listened! At the 2012 ACG (Association for Capital Growth) Intergrowth and ACG Growth conferences, we found that 76% of respondents are dissatisfied with their current CRM solution. Furthermore they told us the features most desired are "ease of use", "schedule management", and "ability to get a clear snapshot".

Touch Ahead understands the alternative asset environment. That's why we created a better way to manage deal collaboration — one that is fast, easy to learn and delivers clear visibility of all interactions — the "personal Touches" — surrounding any deal.
For example, we understand that investment professionals don't come to work to learn software — so we give them a clean, clear and simple interface they can start using immediately. We know that each user has his or her own particular style — so we make it easy for them to customize their screen layouts and workflows fast. Most of all, we know they won't wait — so we created an on-demand web-hosted application so fast it feels like it's running on their desktop.

We provide tools to easily and quickly import and clean the data from your existing sources like Filemaker Pro, Salesforce.com, Microsoft CRM, Excel, ACT, Outlook, CSV and others. Our Data Merge tool makes it easy to remove duplicated entries from your system. Once imported to EquityTouch, your data becomes easier to organize, analyze and report — so you recognize opportunities a lot faster.

Should you have questions, our support experts are ready to help. We understand the issues surrounding deal collaboration CRM — so you are talking to experts.
Touch Ahead Software focuses on its clients and CRM application needs. With Touch Ahead, you will have a personalized experience and get your business on the right track with a secure hosted CRM that addresses the needs of your business.
We make implementation as easy as possible using our advanced CRM platform and technology experts. We minimize interruption to your business' daily routine, so you can carry on with your business activities without stress. We created a solution that supports the best industry practices for managing the personal interactions that make great deals happen. We will work with your team to help leverage relationships by tracking deal-relevant information to make the most out of personal deal interactions.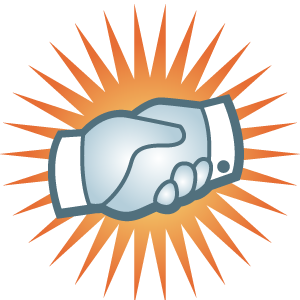 Chances are you have heard about the hype of Software-as-a-Service (SaaS) in the media, especially how more and more businesses are adopting SaaS and cloud-based solutions for their important business tools. You may feel unsure about adopting cloud software and resources, or overwhelmed about at the speed a which technology changes. We are here to leverage advanced cloud and SaaS technology to bring you the most advanced Alternative Asset Management CRM on the market.
10 Reasons Cloud CRM Wins
Total Cost of Ownership (TCO) is lower than on-premise CRM
We keep the software working and available so you can work when ever and where ever you need to.
Lower IT Costs, so your business can allocate your IT team's efforts where they are needed most.
The application is hosted in secure data centers and all maintenance for the application and server is handled by the experts at Touch Ahead Software
New features are added regularly to enhance your experience
Faster and easier implementation of the CRM
Simple Pricing Model
Stronger Security
Easy Customization to meet your unique business operation needs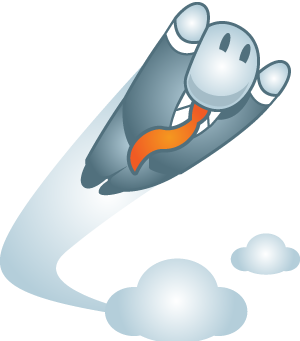 Superior Technology for Better Performance.
EquityTouch was designed from the ground up to be the perfect CRM solutions in the alternative asset environment with better performance, unparalleled customization and fast searching. Users get more tasks done faster with fewer distractions at a lower cost of ownership. The "secret sauce" is actually a combination of technologies: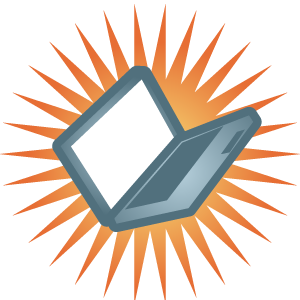 Cloud Architecture
The EquityTouch application is a service running on Touch Ahead servers that respond to JavaScript calls from the user's web browser. Back-end services are highly scalable — meaning that the number of service instances grows as workload increases — so application performance stays high.
Cross-Browser and Mobile Support
Using web standard development practices leveraging HTML5, CSS3, XHTML, jQuery, Bootstrap, and Microsoft .Net Framework the application can be accessed from any web-enabled device. On Apple and Windows computers we support IE 7+, Firefox 3+, Chrome, Opera and Safari. The same technology allows us to support a wide variety of mobile web devices, Equity Touch currently support iPhone, Blackberry, Android, Android tablets, iPad. Whether your organization is in the office or on the go we make the newest technology work for you.
Microsoft SQL Server
Microsoft SQL Server lets us easily structure your data no matter how unstructured it may seem — such as email, calendar events, research reports and personal notes – to help you stay a touch ahead of the completion with fast searches, custom fields, and strong custom reporting tools so you can get the most out of your data.
In combination, these core technologies offer benefits to both users and the organization:
Fast performance (Still Accelerating)
No maintenance and support to burden your IT staff
Easily tailored to reflect your unique business operations, user preferences and best practices
Subscription-based pricing, no upfront capital investment required
Fast implementation
Integration with other third-party web services (e.g., Google, Yahoo, CrunchBase, LinkedIn)
Clients retain ownership of their data and can easily customize and manage it their way
Access Anywhere on your phone, tablet, laptop, home PC or workstation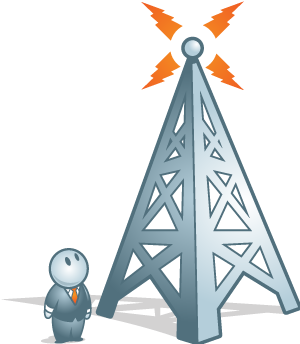 Prioritizing Security
Our primary focus at Touch Ahead Software is your information's security. We utilize SSL (Secure Socket Layer) to encrypt your data during transmission. Keep all client data separate so every client can retain complete control over their own data. Each individual database is also encrypted, making it unreadable to any unauthenticated threat. In addition, all of our hosting servers are fully ISAE 3402/SSAE 16 Type II SOC 1 compliant.
Facilitating Customization
With EquityTouch your screen layout is yours. Why should a highly successful contributor be force fitted into someone else's cookie cutter process? Every company has its own way of doing business and each deal maker has his or her own style of working. That is why we have made it simple for any user to change a layout, organize their workspace, add a field, and report on their data. You simply drag and drop fields into place. No software developer needed. If you add a new field, you can search on the data in that field immediately without writing scripts or code. It's that simple! We also offer custom report development to leverage our team of experts to help you get the most out of your data.