Disclaimer: Due to the highly competitive nature of our client's industry, they have requested that all names and titles be kept confidential. All information, quotes and testimonies are one-hundred percent true.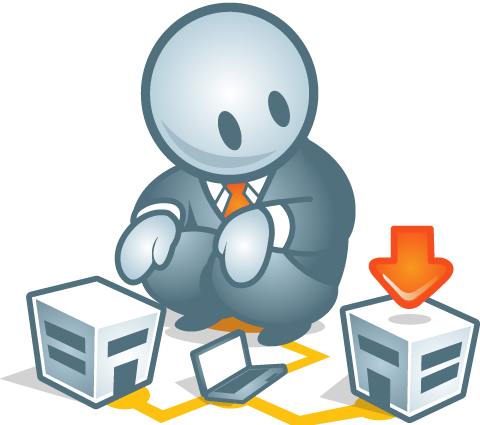 One of EquityTouch's clients is a leading investment company that provides capital for both recapitalizations in order to achieve growth, and for buyouts of smaller middle-market businesses. The investment company prides itself on its collaborative approach to making deals and creating successful partnerships. With a method that requires frequent and comprehensive communication, partners needed an effortless way to measure and share the interactions between employees, so, two years ago, they brought in EquityTouch.
"We were looking for the ability to link up a deal company with all of the people that were involved with that deal at a glance," said one of the team's leaders. Previously, they had a series of information in multiple databases like Microsoft Access and Outlook, and would have to refer to each individual catalog to get the full picture. With EquityTouch, all partners would be able to view the same, pertinent information on one organized screen.
"Regarding CRM systems in general, there were doubts on whether the integration of our other database systems into one would be done easily, and whether or not all of the information would be able to be saved and captured," the employee said. "From the onset, people generally understood what a CRM does and how it connects and unifies all of your contacts and information, however, they weren't all thinking that this was a 'must-have.' We've been doing it for over a year now and everyone has been swayed to the corner of 'this is something that every firm should have.'"
When asked if they ever lost leads due to disorganized information or miscommunication between coworkers, the response was a resounding "Yes." Through the implementation of EquityTouch, the deal team was able to meld four information database systems seamlessly into one. Disjointed information and communication – and resultant lost business potential – were no longer issues affecting the way the company operated. Now, if person A has a communication, person B knows about it immediately, creating a cohesive business process and significantly enhancing the firm's goal of creating collegial and collaborative interactions, between both employees and the businesses they partner with.
"Now, we have better communication between partners. The ability to see the Touches on a company-wide scale rather than individually, and the ability to create relationships between people and companies has been extremely helpful," said our client. "In EquityTouch, we can assign different roles to the people involved in deals, so we know exactly what each person's role is in any given transaction, whether it's a common contact, source, etc."
The small firm was also looking for something that would fit not only the needs of their specific industry, but also their mission – to create business growth through symbiotic and detailed interactions. The employee said, "Some larger CRM systems, like Salesforce, require you to adapt to the way they have it set up – customization is just not there. With EquityTouch, you can customize it almost down to the umpth degree of what you would like." EquityTouch adapted to the way the firm does business, not the other way around – a feature that has proved invaluable to the team.
During the EquityTouch implementation and transition from four databases into one, our client said, "Nancy [Keddy] was very helpful and knowledgeable through the whole process. The team of software engineers was also extremely knowledgeable, so once we bridged that gap we were able to get it all together and working properly."
They also reported, "Using EquityTouch has lead to an increase in the quality of our leads, as well as the quantity of the relationships we are able to create and sustain." At the investment firm, any noteworthy interaction is required to be recorded in a Touch, because it symbolizes the importance of that information – if it's recorded, it's crucial for all employees to see.  Inevitably, the management of the interactions between the team and outside firms is "significantly better."
Because of the success and improvements in business the firm has seen as a direct result of their use of EquityTouch, they've "deemed it the blood of our company."
To schedule an extensive tour through EquityTouch and an eventual trial of our product, please fill out this form and we'll get back to you as soon as possible!